2021
Launch of our stand-alone narrow web machine for digital print enhancement of labels, tubes and sleeves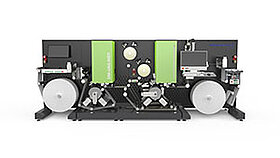 2019
Spin-off of the digital embellishment business from Steinemann Technology AG; Foundation and takeover of Steinemann DPE AG by Leonhard Kurz from Fürth (D)
2018
Start of production of digital embellishment modules for the Gallus Labelfire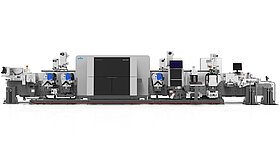 2017
Launch of digital metallization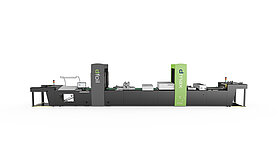 2014
Delivery of the first digital varnishing system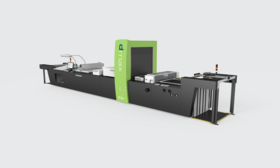 2003
Launch of the rotary screen-printing machine for spot coatings

1989
Production of sheet laminating systems for the graphic industry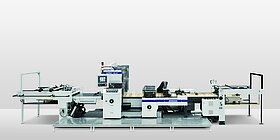 1976
Entry into the graphic industry with the production of sheet varnishing systems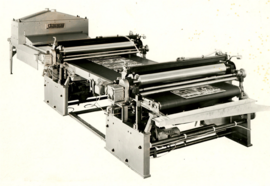 1960
Production of wide-belt sanding machinery for the wood panel industry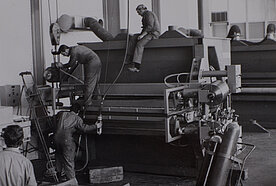 1917
Foundation of Ulrich Steinemann AG by Ulrich Steinemann for the production of textile machines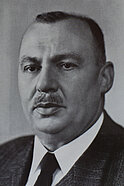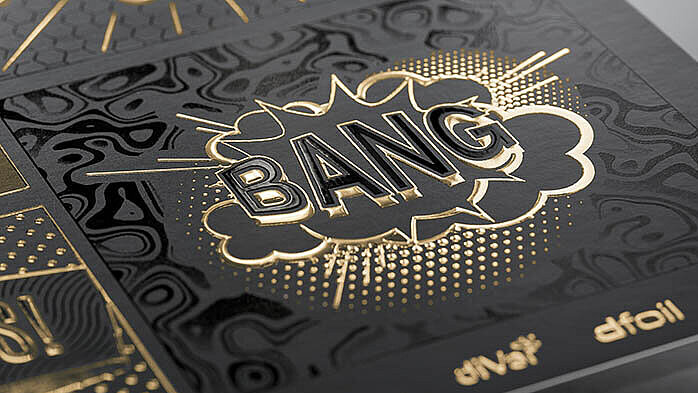 Our mission
The Art of Finishing
Our digital print enhancement machines and modules utilize coating and metallization effects to turn various printed products into unique masterpieces. This approach ensures high visibility and adds significant value to the final products.
Every day, we strive to enhance our digital printing systems further, providing our customers with the best solutions to achieve outstanding results with minimal resource consumption.
As a single-source provider with machines, consumables, and services, we empower our customers to create sustainable value. Our focus remains on meeting the needs of our customers, as they are at the core of everything we do.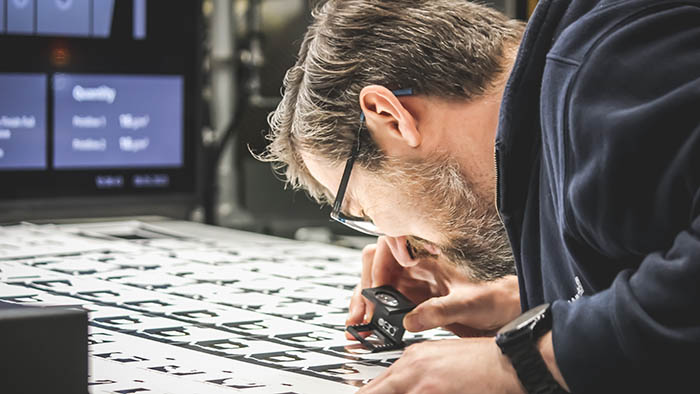 We rely on a small but rapidly expanding team of highly motivated employees, with more than half of them engaged in research and development in a demanding technological field.
We place our trust in our employees to make a difference and work together to achieve our goals. Our flat hierarchies and lean structures enable quick decisions and independent work. Communication is open and direct, and respect and mutual appreciation are fundamental values within our organization.
We are committed to supporting our employees in their personal and professional growth, providing opportunities for training and specialized courses.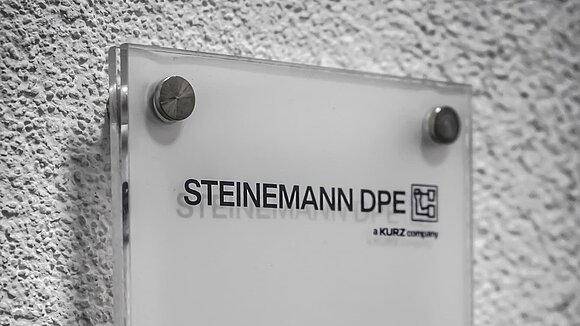 Do you have any questions? Or would you like to send us your application?
We look forward to meeting you.